​ Quality Policy
NDT is providing high-performance and high-quality pressure sensor products, in accordance with the highest strictly standards in this industry and complete quality assurance system to ensure that all products have strictly testing and product consistency and reliability.
Innovation

Quality

Perfection/Improvement

Customer Satisfaction
Quality Control Process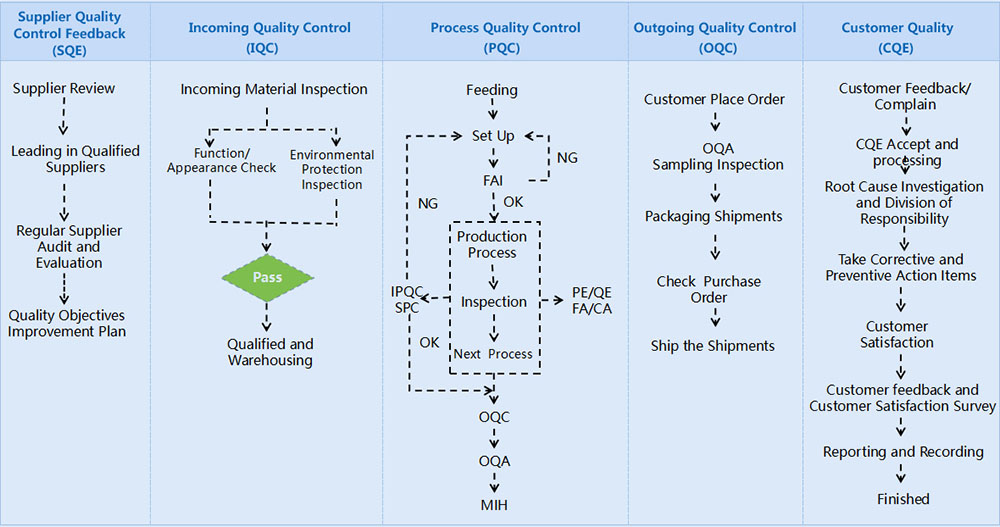 Reliability Test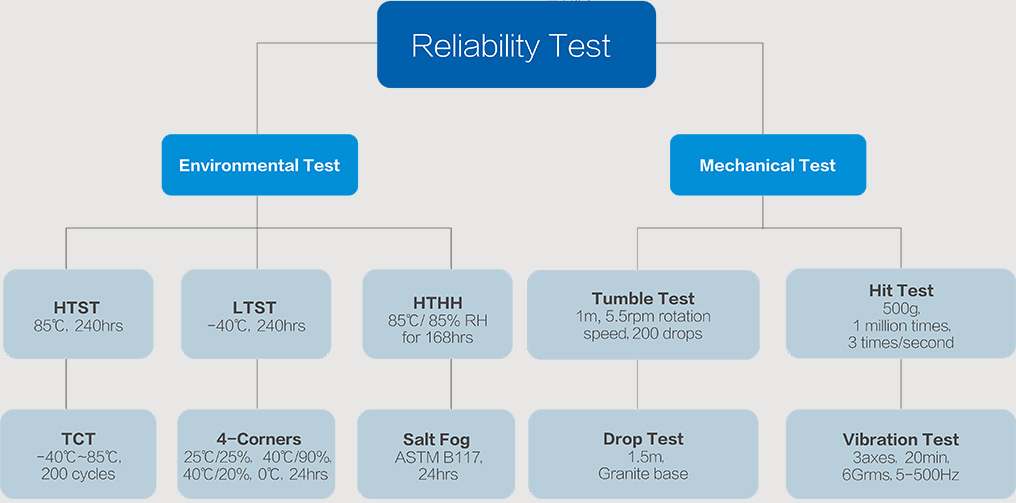 ​
Environmental Protection System
NDT has successively introduced the advanced management systems and models into operation, such as ISO9001:2015, ISO14001, and QC080000. At the same time, according to the directives of ROHS, WEEER, REACH , CPSIA, California Proposition 65 and all customers' requirements, a hazardous material control system has been established, which is to guarantee each batch of materials has passed the Environmental Protection Test before incoming storage and shipment.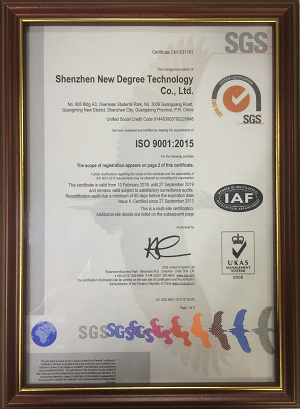 Conflict Minerals
NDT understands that its business activities and its products may have impact on the society, the environment and the customers. Therefore, in order to shoulder corporate social responsibilities, the company hereby promises the following:
1. Our company commits that for all the metals used or contained in the delivered parts or materials are not came from "conflict minerals" of the Democratic Republic of Congo and its neighboring countries and areas that under the control of military forces. "Conflict Minerals" includes, but is not limited to, rare metals such as cassiterite, wolframite, tantalite, gold and the derivatives, in particular aranium(Au), Tantalum(Ta), Stannum(Sn), Wolfram(W), Cobalt(Co) and other metal raw materials from the illegal mining areas of the Democratic Republic of the Congo.
2. Our company will fill out and respond to the investigation of "conflict minerals" according to the requirements of customers, and promise the authenticity and correctness of the replied contents.
3. Our company will take active actions to avoid the losses of economy, reputation, etc. of our customers due to the breach of this commitment.
+