News
NDT Inside | iQOO 11S , professional gaming mobile, super standard version
2023-07-06
In esports, performance dictates user experience. According to the product manager of iQOO, in 2023, iQOO will serve as the official mobile phone for the Hangzhou Asian Games, appearing in higher-level competitions.

The iQOO 11S can be called the top configuration of the Pro level. Whether it is platform tuning, game frame rate, display quality, or charging speed, it can bring users the ultimate experience. With the new legend of performance and speed experience, it shows the style of professional e-sports, and it is worthy of the name of the flagship of professional e-sports.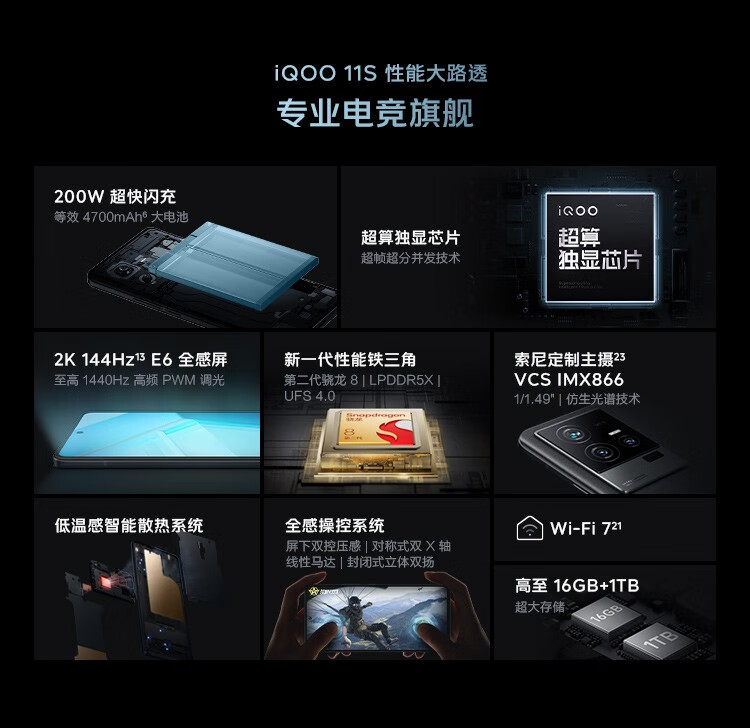 ▶▷ SUPER EXCITING
More extreme control, more immersive experience
In order to create an immersive gaming experience, iQOO 11S, as always, is equipped with the New Degree under-screen dual-control pressure-sensing solution, which supports pressing the left and right partitions of the screen, changing two fingers into four fingers, and playing a master-level combo.


Supplemented by symmetrical dual X-axis linear motors, with 4D game vibration, the moves are oriented, and you can feel the reality and vividness of the game in the pleasure of hand.
▶▷ SUPER FAST
Extreme charging speed, enjoy power freedom
As the industry leader in flash charging, iQOO 11S is equipped with 200W ultra-fast flash charging, which is fast, well temperature-controlled, light and thin enough, and has a long battery life. Blessing the industry's first 10C battery, it can achieve a perfect power consumption experience of 5 minutes of charging and 3 hours of gaming.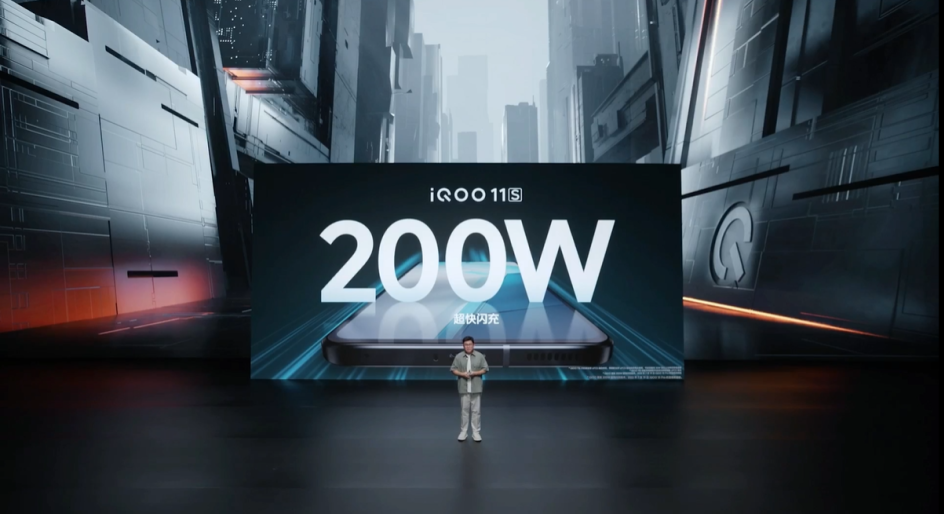 In terms of battery life, iQOO 11S has specially developed a battery management engine. After 1600 complete charging cycles, the battery capacity is still greater than 80%. In the case of charging once a day, it can be used for four years!
▶▷ SUPER CLEAR&SMOOTH
With a 2K 144Hz E6 full-sensing screen, iQOO 11S creates high-definition, bright, and high-color-accurate visual effects. With the addition of high-frequency PWM and DC-like dimming, it has won the eye protection certification of SGS, which solves the problem of eye comfort in dark light environments, and protects the eyes without tiring the eyes.
​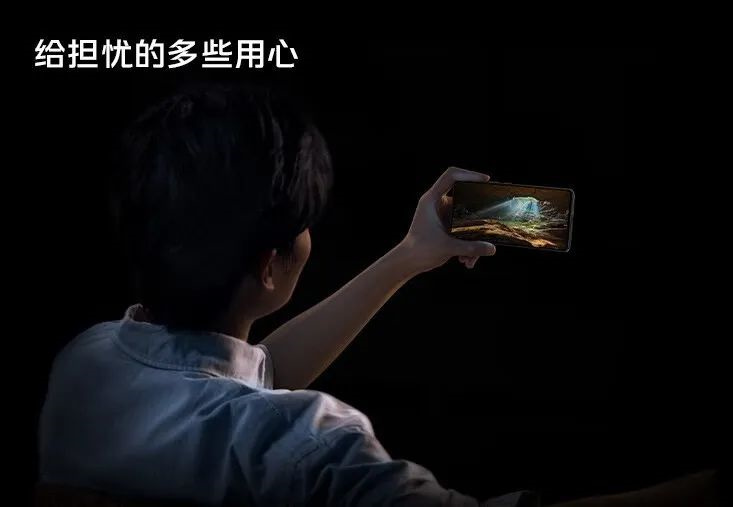 ▶▷ SUPER REAL
Regardless of night scenes and dynamics, what you see is what you get
Just like iQOO's image concept, it will accompany every user to faithfully restore what they see with their eyes. iQOO 11S is equipped with a 50-megapixel Sony-customized VCS IMX866 sensor, plus vivo's self-developed flagship image algorithm, to solve the problem of night scene and motion shooting. Regardless of day or night, regardless of movement or stillness, you can shoot the real world beyond what you can see.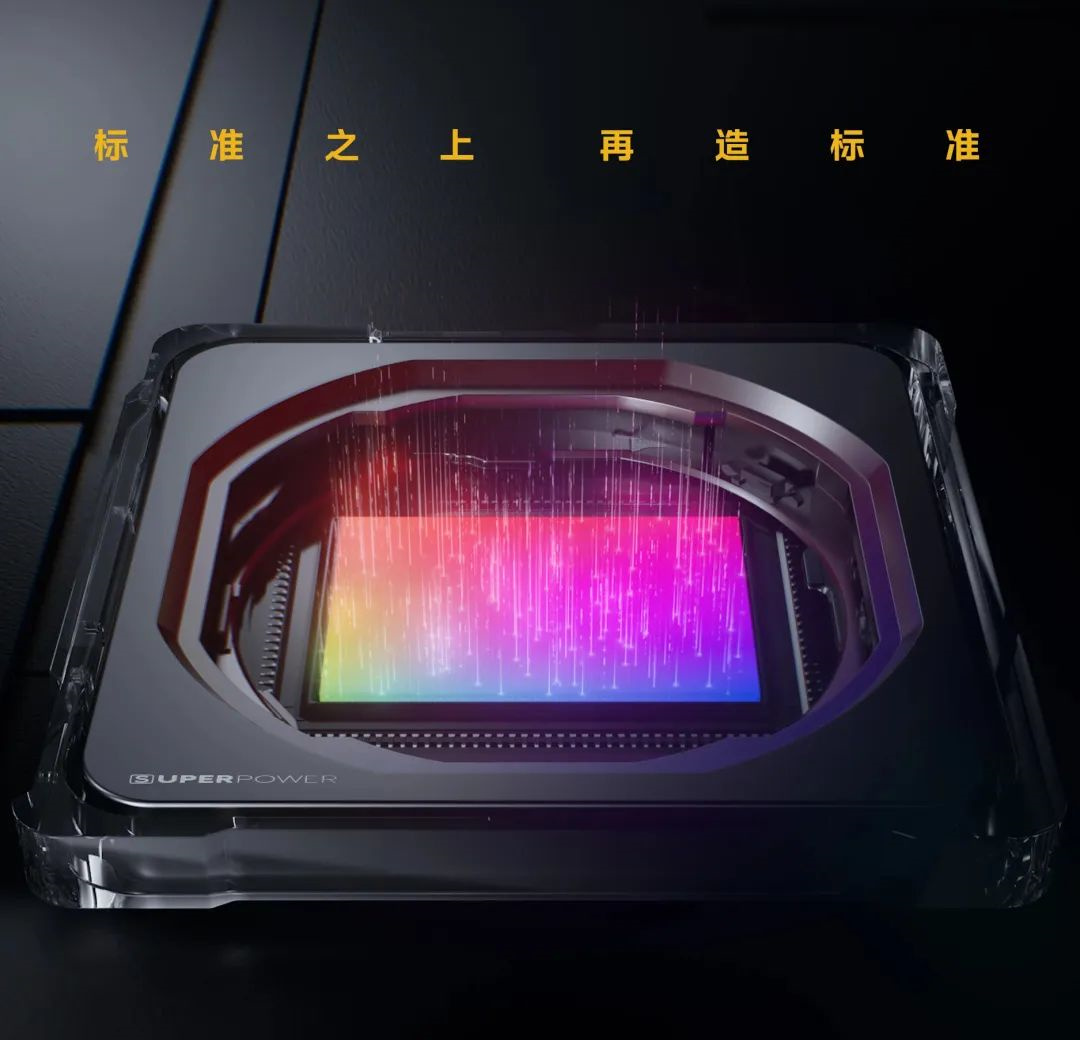 Explore and pursue the ultimate. iQOO continues to provide users with a powerful and professional competitive experience with powerful performance and extreme speed, leading the industry in innovation.